Blind Guardian, le ristampe di tre grandi classici
Il 21/09/2018, di Federica Cafagna.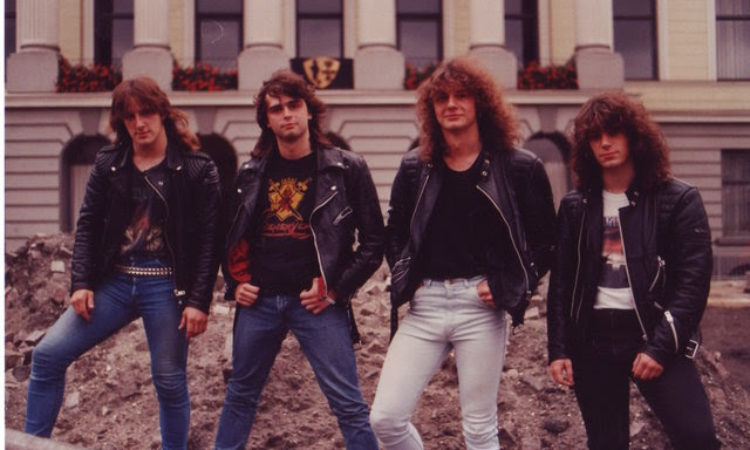 Iniziano oggi i pre-orders per le prossime ristampe di tre grandi classici dei Blind Guardian: 'Imaginations From The Other Side', 'Nightfall In Middle-Earth'e 'A Night At The Opera'. Le ristampe usciranno ufficialmente il 30 Novembre 2018 via Nuclear Blast; i titoli di catalogo sono stati remixati e rimasterizzati, disponibili in formato 2CD-Digi e doppio vinile nero, oltre che in vinile colorato.
I pre-orders qui; di seguito le tracklist:
"Imaginations From The Other Side" (1995), remixed 2011/2012,  remastered 2012
– 2CD-DIGI (remixed/remastered CD+original CD)
– LP in gatefold
Tracklist:
01. Imaginations From The Other Side
02. I'm Alive
03. A Past And Future Secret
04. The Script For My Requiem
05. Mordred's Song
06. Born In A Mourning Hall
07. Bright Eyes
08. Another Holy War
09. And The Story Ends
Bonus:
10. The Wizard
11. System's Failing
"Nightfall In Middle-Earth" (1998), remixed 2011/2012,  remastered 2012
 – 2CD-DIGI (remixed/remastered CD+original CD)
– LP in gatefold
Tracklist:
01. War Of Wrath
02. Into The Storm
03. Lammoth
04. Nightfall
05. The Minstrel
06. The Curse Of Feanor
07. Captured
08. Blood Tears
09. Mirror Mirror
10. Face The Truth
11. Noldor (Dead Winter Reigns)
12. Battle Of Sudden Flames
13. Time Stands Still (At The Iron Hill)
14. The Dark Elf
15. Thorn
16. The Eldar
17. Nom The Wise
18. When Sorrow Sang
19. Out On The Water
20. The Steadfast
21. A Dark Passage
22. Final Chapter (Thus Ends…)
Bonus:
23. Doom
24. The Tides Of War
"A Night At The Opera" (2002), remixed 2011/2012,  remastered 2012
 – 2CD-DIGI (remixed/remastered CD+original CD)
– LP in gatefold
Tracklist:
01. Precious Jerusalem
02. Battlefield
03. Under The Ice
04. Sadly Sings Destiny
05. The Maiden And The Minstrel Knight
06. Wait For An Answer
07. The Soulforged
08. Age Of False Innocence
09. Punishment Divine
10. And Then There Was Silence
Bonus:
11. Age Of False Innocence (demo)
12. Under The Ice (demo)