Black Star Riders, il video del singolo 'Another State Of Grace'
Il 23/05/2019, di Giuseppe Cassatella.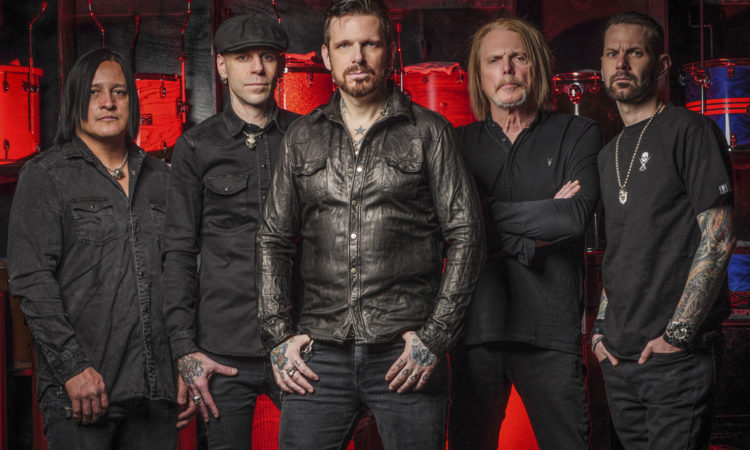 I Black Star Riders hanno pubblicato il video del nuovo singolo 'Another State Of Grace', con il quale introducono la nuova line-up: Chad Szeliga (batteria) e Christian Martucci (chitarra solista), si uniscono a Ricky Warwick (chitarra, voce), Scott Gorham (chitarra) e Robbie Crane (basso).
Il cantante Ricky Warwick dichiara: "Volevamo un video che fosse diretto, immediato e senza compromessi per sottolineare la potenza e il significato della canzone!".
CD:
1.Tonight The Moonlight Let Me Down
2. Another State Of Grace
3. Ain't The End Of The World
4. Underneath The Afterglow
5. Soldier In The Ghetto
6.Why Do You Love Your Guns?
7. Standing In The Line Of Fire
8. What Will It Take?
9. In The Shadow Of The War Machine
10. Poisoned Heart
Vinyl e Vinyl Pic Disc
Side A:
1.Tonight The Moonlight Let Me Down
2. Another State Of Grace
3. Ain't The End Of The World
4. Underneath The Afterglow
5. Soldier In The Ghetto
Side B:
1 Why Do You Love Your Guns?
2. Standing In The Line Of Fire
3. What Will It Take?
4. In The Shadow Of The War Machine
5. Poisoned Heart
Limited Edition Box Set
Limited Digipack CD
1.Tonight The Moonlight Let Me Down
2. Another State Of Grace
3. Ain't The End Of The World
4. Underneath The Afterglow
5. Soldier In The Ghetto
6.Why Do You Love Your Guns?
7. Standing In The Line Of Fire
8. What Will It Take?
9. In The Shadow Of The War Machine
10. Poisoned Heart
11.Candidate For Heartbreak (bonus track)
Limited Gold Coloured Vinyl
Side A:
1.Tonight The Moonlight Let Me Down
2. Another State Of Grace
3. Ain't The End Of The World
4. Underneath The Afterglow
5. Soldier In The Ghetto
Side B:
1 Why Do You Love Your Guns?
2. Standing In The Line Of Fire
3. What Will It Take?
4. In The Shadow Of The War Machine
5. Poisoned Heart
+ Hip Flask, Poster, Photocard
Limited Edition Light Green Vinyl (solo mail order)
Side A:
1.Tonight The Moonlight Let Me Down
2. Another State Of Grace
3. Ain't The End Of The World
4. Underneath The Afterglow
5. Soldier In The Ghetto
Side B:
1 Why Do You Love Your Guns?
2. Standing In The Line Of Fire
3. What Will It Take?
4. In The Shadow Of The War Machine
5. Poisoned Heart
I