Memoriam, l'evoluzione del suono raccontata dalla stessa band
Il 12/06/2019, di Olga Occhipinti.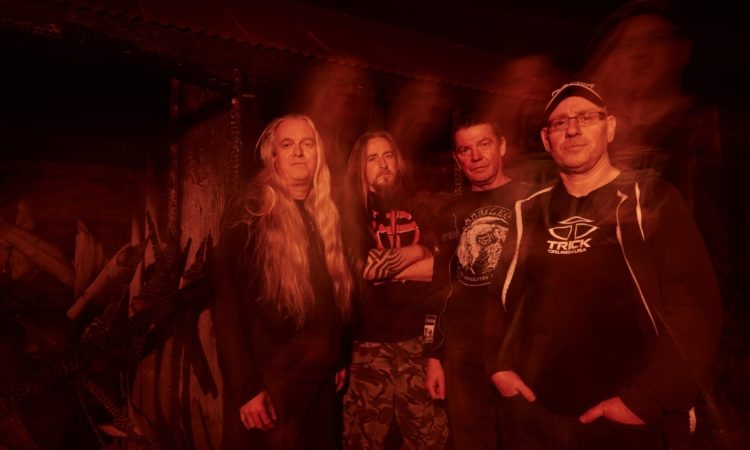 I death metallers Memoriam, che vedono tra le proprie fila ex membri di Bolt Thrower e Benediction, pubblicheranno il loro terzo album, 'Requiem For Mankind', la prossima settimana, il 21 giugno, tramite Nuclear Blast Records. Nel nuovo trailer il frontman Karl e il batterista Andy parlano dell'evoluzione del suono del gruppo nel corso dei tre album.
I pre-ordini del disco sono possibili qui.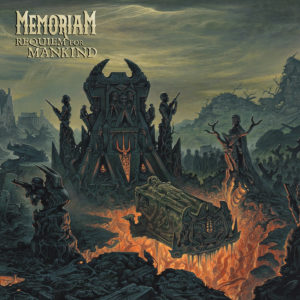 'Requiem For Mankind' Track Listing:
1. Shell Shock
2. Undefeated
3. Never The Victim
4. Austerity Kills
5. In The Midst Of Desolation
6. Refuse To Be Led
7. The Veteran
8. Requiem For Mankind
9. Fixed Bayonets
10. Interment
L'artwork è stato realizzato da Dan Seagrave (Benediction, Dismember, Hypocrisy, Suffocation…).
Le registrazioni sono dovute all'eccellente lavoro del produttore Russ Russell (Napalm Death, Dimmu Borgir, At The Gates, Amorphis, ecc.) presso i Parlor Studios, che ha fornito al disco una produzione grezza, ma allo stesso tempo uno scenario perfetto che mette in luce tutta l'abilità dei musicisti.
Memoriam live:
22.06. UK London – The Underworld Camden (con Damim, Black Skies Burn)
21.07. UK Eastington – Amplified Festival
13.07. E Barcelona – Move Your Fucking Brain Extreme Fest
27.07. NL Steenwijk – Stonehenge Festival
31.08. D Lüdenscheid – Bautz Festival
con Ten Ton Slug, Zealot Cult
06.09. IRL Dublin – The Grand Social
07.09. IRL Limerick – Dolan's
27.09. B Deinze – Elpee Club
28.09. D Bochum – Rockpalast
18.10. UK Manchester – Rebellion
19.10. UK Glasgow – Slay
2020:
21.03. D Heidelberg – Deathfest