The White Buffalo, ingressi omaggio per le date di Milano e Asti
Il 01/07/2019, di Stefano Giorgianni.
Metal Hammer Italia, in collaborazione con Bagana Music Agency, mette in palio due ingressi a data per i concerti di The White Buffalo al Carroponte di Sesto San Giovanni (Milano) e ad Astimusica (Asti) dei prossimi 16 e 17 luglio 2019.*
A questo indirizzo e a questo i dettagli sugli eventi Facebook.
Per vincere i biglietti dovrete seguire queste semplici indicazioni:
1) Metti un "mi piace" sul post principale del contest della pagina Facebook di Metal Hammer Italia e condividilo con modalità "pubblica"!
2) Invia una email a: contest@metalhammer.it con l'oggetto Contest White Buffalo oppure scrivi "PARTECIPO" sotto al post principale del concorso su Facebook.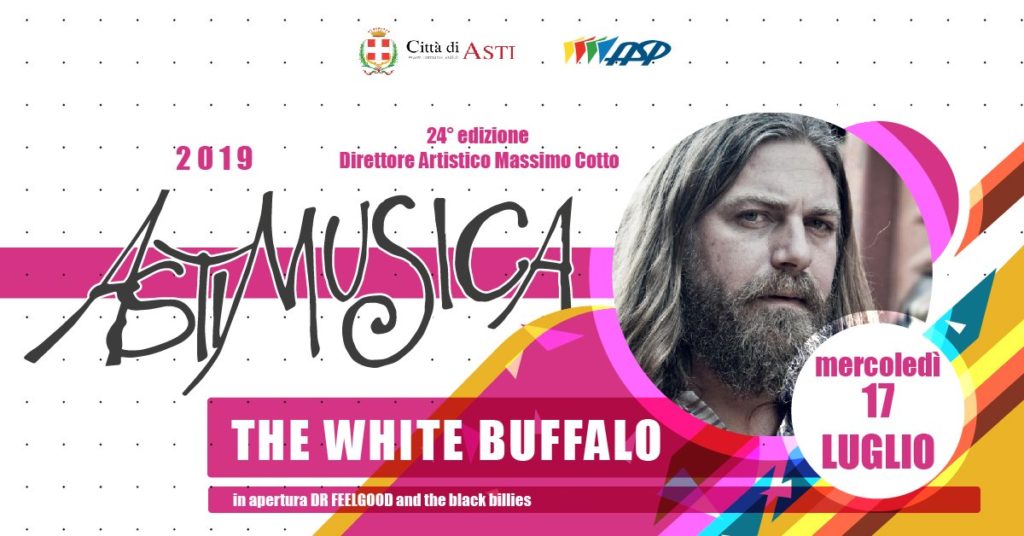 NB: SI TRATTA DI UN CONCORSO AD ESTRAZIONE. SARANNO ESTRATTI DUE FRA TUTTI I PARTECIPANTI. IL CONCORSO HA LA DURATA DI SETTE GIORNI (FINO A LUNEDI' 8 LUGLIO 2018).*
*Verrà assegnato un numero ad ogni partecipante (una volta verificato di aver soddisfatto tutte le indicazioni del concorso) seguendo l'ordine dei "mi piace" su Facebook e l'estrazione avverrà tramite questo sito.