Pantera, il tributo del chitarrista Marco Laudato a Dimebag Darrel e Vinnie Paul
Il 21/11/2019, di Giuseppe Cassatella.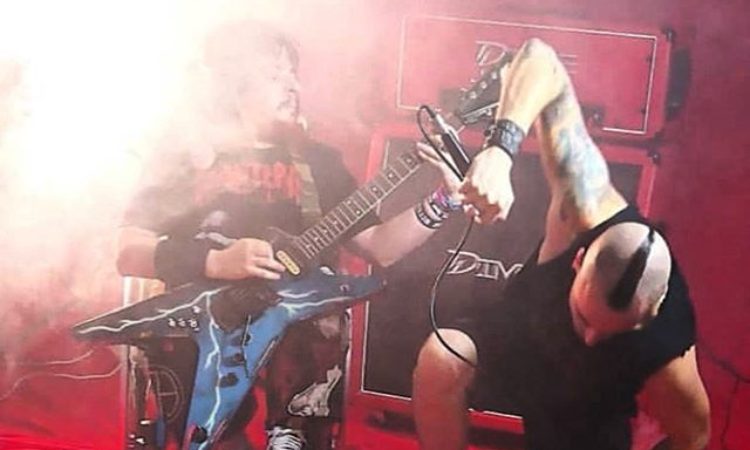 Vi presentiamo la storia di Marco Laudato, alias Markbag_33, un chitarrista disabile che ci racconta la sua passione attraverso un video-tributo di 'This Love' dedicato a Dimebag Darrel e Vinnie Paul.
Ecco le Parole Di Marco: "Credo che senza la musica dei Pantera, Dimebag e Vinnie in particolare, oggi non sarei ciò che sono: me stesso, un uomo libero che, malgrado l' handicap fisico, non ha paura di aprire la propria anima alla musica e alla chitarra. Niente è impossibile quando si vuole qualcosa a tutti i costi. Non importa come e quando e se il tragitto è solo una ripida salita, basta la passione per farti sollevare il mondo. RIP Dimebag Darrel e Vinnie Paul".
Il progetto è stato realizzato da Marco Laudato (IT) in collaborazione con Alberto Castaño, vocalist della band spagnola Display of Power (tribute to Pantera ever since 2002) .