Sabaton, Babymetal e Lordi di supporto al 'The Tour To End All Tours'
Il 18/10/2022, di Fabio Magliano.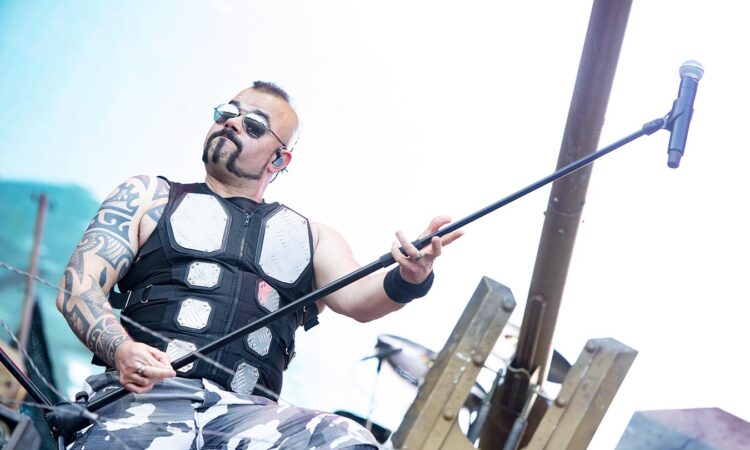 Gli eroi del metal svedese Sabaton hanno annunciato gli ospiti speciali per la tappa britannica ed europea del loro imminente "Tour To End All Tours".Le Babymetal, cantanti dance metal giapponesi, saranno ospiti molto speciali, per la loro prima esibizione internazionale dopo oltre tre anni. I vincitori finlandesi dell'Eurovision Lordi apriranno tutti gli spettacoli.
"Siamo estremamente felici di accogliere le Babymetal nel nostro già attesissimo tour in Europa 2023", afferma il bassista Pär Sundström. "L'energia e la potenza di questa band renderanno sicuramente ogni serata qualcosa di speciale".
"Se c'è mai stata una band che ha infranto tutte le regole, sono i Babymetal , con la potenza e la precisione necessarie per offrire uno spettacolo heavy metal completo!", gli fa eco il frontman Joakim Brodén. "Non è il nostro primo rodeo insieme, aspettatevi solo l'eccellenza dalle Babymetal !".
Joakim ha partecipato come ospite a "Oh! Majinai (feat. Joakim Brodén)" sul terzo album Metal Galaxy dei Babymetal pubblicato l'11 ottobre 2018. Ha anche fatto un'apparizione come ospite allo show principale delle Babymetal nell'ottobre 2018 "Babymetal World Tour 2018 in Japan Extra Show Dark Night Carnival.
SABATON – 'The Tour To End All Tours'
Ospite speciale: BABYMETAL
Supporto: LORDI
14.04. UK Leeds – First Direct Arena
15.04 UK Londra – OVO Arena Wembley
16.04. UK Cardiff – Motorpoint Arena
18.04. UK Glasgow – OVO Hydro
21.04. FR Parigi – Zenith
22.04. DE Francoforte – Festhalle
24.04. DE Amburgo – Barclays Arena
25.04. LU Esch / Alzette – Rockhal
28.04. SE Stoccolma – Avicii Arena
29.04. NO Oslo – Spektrum
30.04. DK Copenaghen – Arena Reale
02.05. DE Hannover – ZAG Arena
03.05. NL Amsterdam – Ziggo Dome
05.05. DE Berlino – Arena Mercedes Benz
06.05. DE Lipsia – Arena Quarterback Immobilien
07.05. AT Vienna – Stadthalle
09.05. PL Lodz – Atlas Arena
10.05. CZ Ostrava – Arena Ostrava
12.05. DE Colonia – Lanxess Arena
13.05. BE Anversa – Sportpaleis
15.05. DE Monaco – Olympiahalle
18.05. EE Tallinn – Saku Arena
19.05. FI Helsinki – Palaghiaccio
20.05. FI Kuopio – Sala Kuopio
Leggi di più su: Sabaton.