Serpentine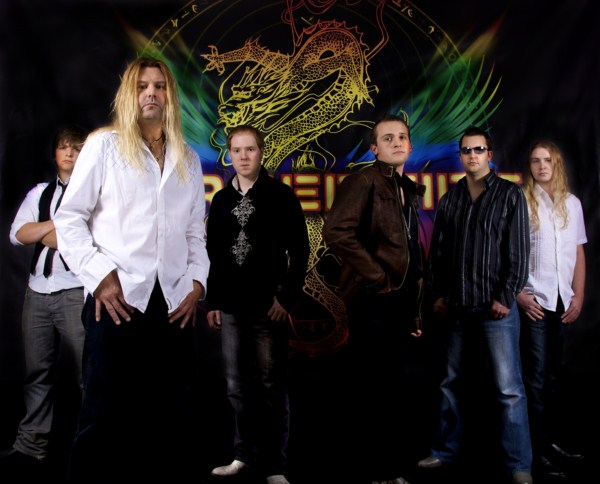 Serpentine was originally founded around award winning keyboard maestro, driving force and songwriter Gareth David Noon; lion-maned guitarist Christopher Gould and bassist Gareth Van Stone. Drawing their name from the mythical creatures and legends whose lore was passed down through the ages, their quest was to acquaint their peers with a genre of music that still resonates down the decades. The trio spent a lot of their time in the studio, working constantly to develop their songs into demos that would showcase the band's true talent.
It was while making these demo's that the band decided to complement the group with the experienced American vocalist Greg Flores, whose work they had heard via his previous band – the highly rated Kamera. Three short months later the fledgling recordings piqued the interest of Producer Chris Steinmetz whose credentials include Survivor, White Lion, Styx and Honeymoon Suite to name but a few. The initial results gained the band a great deal of interest, ultimately however working with a singer based in the US proved difficult and the quest for a new vocalist began. Enter the legendary Tony Mills of SHY and TNT fame .
Last Summer the group, having recruited the last pieces of the jigsaw in the shape of the prodigiously talented guitarist/vocalist John Clews and a drummer who can only be described as Keith Moon's lost love-child – Charlie Skeggs, de-camped to M2 Studios in Wolverhampton. There under the guiding hand of Producer Mark V Stuart ( whose work with Magnum is well known ) together with whizz-kid Sheena Sear they produced a record that in October 2009 got the band signed to a worldwide deal with the German based AOR Heaven label.
Discografia
A Touch Of Heaven (2010)
Living and Dying in High Definition (2011)
Circle Of Knives (2013)