Nothing More – The Stories We Tell Ourselves
Il 19/10/2017, di Marco Giono.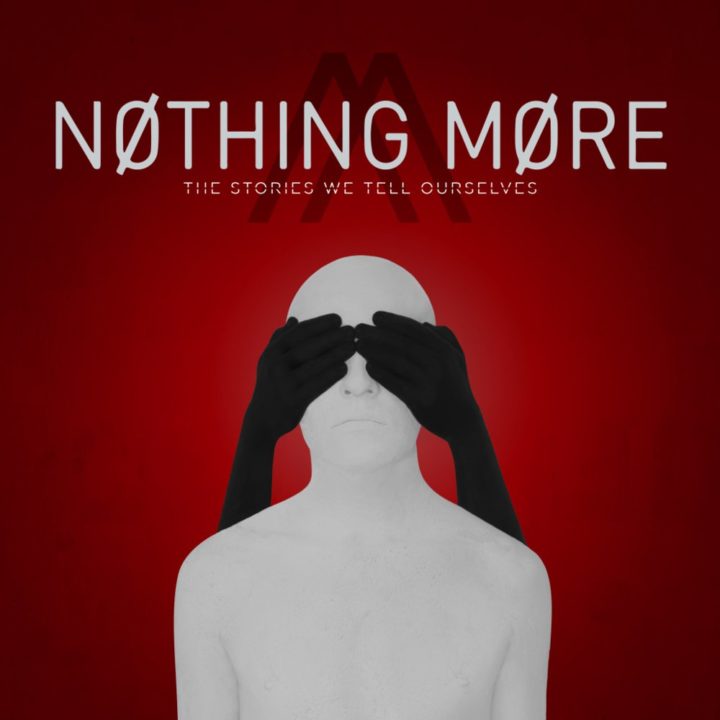 Quattro anni non sono pochi di questi tempi. Nell'era dell'obliquità presenzialista ingenerata dai social media, i Nothing More, se la prendono con comodo, prima di dare vita al successore del loro album omonimo del 2013 (come già successo per "The Few Not Fleeting" del 2009). Premetto che la lunga pausa non ha cambiato più di tanto i connotati del gruppo, ma gli ha donato di certo un'energia creativa che trabocca da ogni singolo brano di 'The Stories We Tell Ourselves' . 'Do You Wanna Really it' apre l'album e in fondo lo definisce. Ci sono ancora i riff alternative metal, ma sono inseriti in una struttura rock pop che mette in risalto una melodia in alta definizione. Come se i Linkin Park si incontrassero con i Fall Out Boy e fosse la cosa più naturale al mondo. La miscela trova una miracolosa sublimazione in 'Funny Little Creatures'. La batteria del nuovo Ben Anderson alleggerisce i toni ed allo stesso tempo arricchisce la struttura dei brani, persino quando ci troviamo di fronte a 'Let' em Burn'. Traccia da battaglia che potrebbe limitarsi ad un coro trascinante e invece stupisce per ricchezza di dettagli. I Nothing More sono in forma e lo ribadiscono ad ogni nuovo brano, ad ogni nuova invenzione. Nel brano 'Go to War' c'è pure un rimando alla musica folk che ne impreziosisce le dinamiche. Velocità e lentezza si alternano, ma sempre con un'idea precisa di melodia. Dovessi trovare una sbavatura, per gusto personale, punterei al lentone acustico 'Just Say When' che pur mostrando eleganza compositiva, fatica a lasciare il segno. Il resto però funziona, anche nell'ultimo brano 'FadeinFadeout' con quella cupezza meditativa che esplode in crescendo.
Non so se ci troviamo di fronte ad un concept o con più probabilità di un album a tema (introspezione e cose così), ma di certo funziona maledettamente bene. 'The Stories We Tell Ourselves' intrattiene e vi trattiene a lungo nel suo mondo che è distillato di energia e melodia…e Niente Di Più.
Tracklist
01. (Ambition; Destruction)
02. Do You Really Want It
03. (Convict; Divide)
04. Let 'em Burn
05. Ripping Me Apart
06. Don't Stop
07. Funny Little Creatures
08. (React; Respond)
09. The Great Divorce
10. Still In Love
11. (Alone; Together)
12. Go To War
13. Just Say When
14. Accept; Disconnect)
15. Who We Are
16. Tunnels
17. (End; Begin)
18. FadeInFadeOut
Lineup
Jonny Hawkins: voce, batteria aggiunta
Mark Vollelunga: chitarra
Daniel Oliver: basso
Ben Anderson: batteria