Winterfylleth – The Hallowing Of Heirdom
Il 07/05/2018, di Stefano Giorgianni.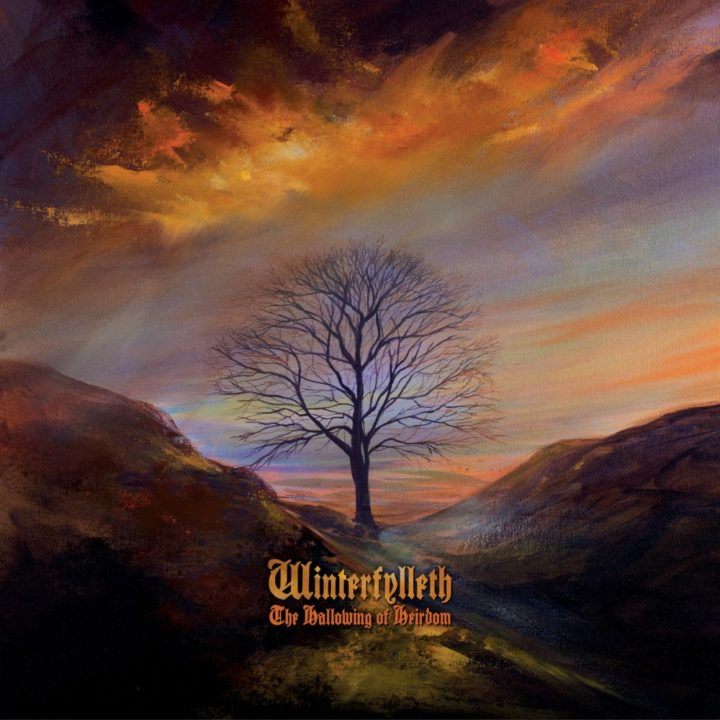 Poesia pura. È questo ciò che è contenuto nel nuovo disco degli inglesi Winterfylleth. La band di Manchester si presenta in una veste diversa – anche se non inedita per le loro caratteristiche – con un album interamente a tinte folk, una summa di melodie ancestrali e atmosfere bucoliche che ben si incarnano nella suadente creazione acustica del gruppo black britannico.
Chi ben conosce il black presentato di solito dai mancuniani, non sarà di certo sorpreso di questa naturale e deliziosa evoluzione e deviazione del loro sound, viste le frequenti incursioni in territorio anglo-folkloristico nei loro full-length. D'altronde, in che modo si può rimanere impassibili davanti alla bellezza seducente di tracce come 'The March To Maldon', contenuta nel disco d'esordio 'The Ghost Of Heritage' (2008), ovvero quella che possiamo marchiare ad antesignana di questo 'The Hallowing Of Heirdom'.
Durante lo scorrere della musica le composizioni degli Winterfylleth si intersecano, si mescolano, si confondono l'una con l'altra, dando origine a un flusso soave di note da non interrompere, da non frenare per evitare di spezzare la magia, l'incantesimo scaturito dalle mani sapiente dei cinque blackster anglosassoni. Da 'The Sheperd', in cui pare crearsi di fronte a noi un dipinto pastorale degno del Guercino e si pone l'accento sul riferimento all'opera 'The Passionate Shepherd To His Love' del poeta Christopher Marlowe, passando per 'Æcerbot', dove ci si immerge negli echi di metriche medievali anglosassoni, 'Halgemonath', 'Elder Mother', fino all'intreccio di voci in 'The Nymph' o alla meravigliosa ed emozionate title-track, da ascoltare e riascoltare.
Winterfylleth fanno centro con 'The Hallowing Of Heirdom', plasmando un album di tributo e lode alla natura, trasportando l'ascoltatore in un tempo incontaminato in cui i sentimenti vivono per sempre.
Tracklist
01. The Shepherd
02. Frithgeard
03. Æcerbot
04. Halgemonath
05. Elder Mother
06. Embers
07. A Gleeman's Volt
08. Latch To A Grave
09. The Nymph
10. On-Cýdig
11. Resting Tarn
12. The Hallowing Of Heirdom
Lineup
Christopher Naughton: guitars, vocals
Simon Lucas: drums
Nick Wallwork: bass, backing vocals
Dan Capp: lead guitar, backing vocals
Mark Deeks: vocals, synths