Destrage, il video della title track e i dettagli del nuovo album
Il 14/05/2019, di Angela Volpe.
I Destrage annunciano oggi la release del nuovo album, intitolato 'The Chosen One', che sarà disponibile il prossimo 24 maggio su Metal Blade Records.
Sono stati divulgati alcuni dettagli del nuovo disco, in particolare per quanto riguarda le featuring, ad esempio Luca Mai degli ZU che ha contribuito con un assolo di  sax al brano 'Mr Bugman' e suonando il riff portante di 'At The Cost Of Pleasure'. Alle tastiere il contributo del jazzista Fabio Visocchi per i brani 'At The Cost Of Pleasure' e 'The Gifted One' mentre le parti di elettronica sono state curate da Fabrizio 'Izio' Pagni.
'The Chosen One' è stato prodotto dalla band stessa e da Matteo 'Ciube' Tabacco presso iRaptor Studios di Vicenza. Le fasi di mix e master sono state curate da Josh Wilbur (Megadeth, Korn, Gojira, Lamb Of God e molti altri).
L'uscita del disco è preceduta dal video della title track 'The Chosen One'.
Intrigante l'artwork del disco, opera di Marco Tafuri.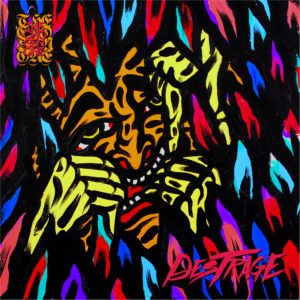 Di seguito la tracklist dell'album:
1. The Chosen One
2. About That
3. Hey, Stranger!
4. At the Cost of Pleasure
5. Mr. Bugman
6. Rage, My Alibi
7. Headache and Crumbs
8. The Gifted One
Leggi di più su: Destrage.