Depeche Mode + Marlene Kuntz @ Collisioni Festival – Barolo (CN), 2 luglio 2018
Il 05/07/2018, di Alice Ferrero.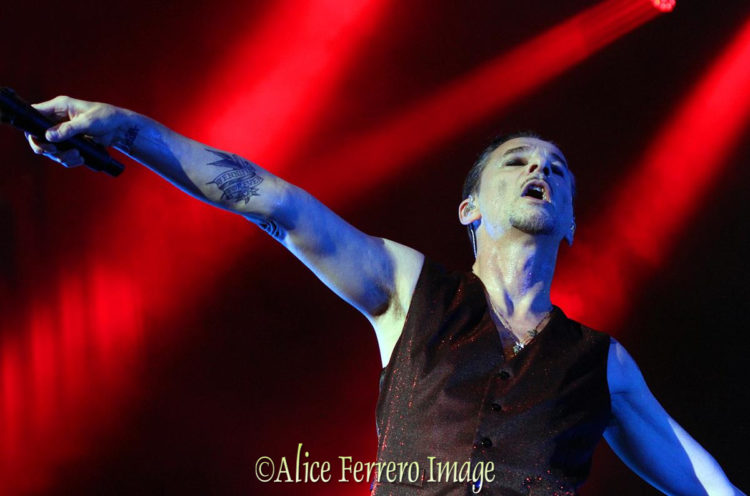 E alla fine l'evento ha avuto il suo compimento. Davanti ad una Piazza Colbert andata esaurita nel giro di pochissime ore, ieri sera i Depeche Mode, leggende viventi dell'electrorock, hanno dato vita al rito chiudendo in con il botto il primo "capitolo" di Collisioni 2018.
Un concerto intenso, 15 canzoni pescate prevalentemente da 'Violator', 'Playing the Angel', 'Songs of Faith and Devotion' e 'Spirit' ma soprattutto quei classici che hanno eretto Dave Gahan e soci ad autentiche icone del rock contemporaneo, da 'It's No Good' a 'Personal Jesus', da 'Walking In My Shoes' a 'Enjoy The Silence' sino alla conclusiva 'Just Can't Get Enough'.
Ad aprire il concerto della band britannica i cuneesi Marlene Kuntz che, giocando in casa, hanno saputo regalare al pubblico di Collisioni momenti intensi di grande rock tricolore.