Myland – Light Of A New Day
Il 08/06/2011, di Fabio Magliano.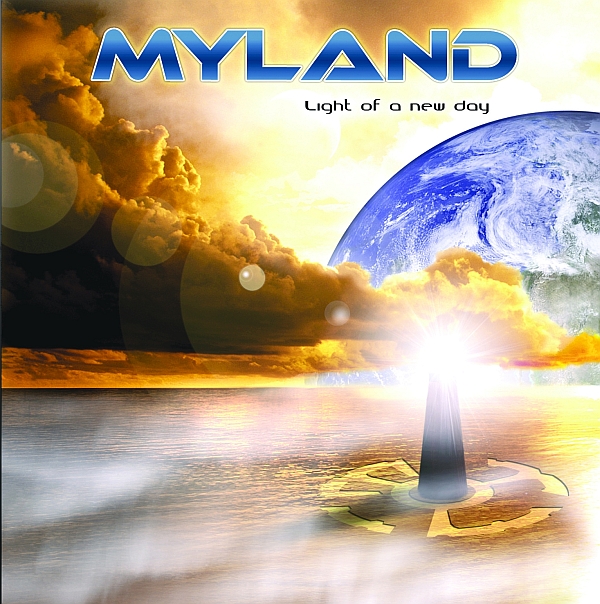 Non erano pochi i punti interrogativi che accompagnavano il ritorno sulle scene dei nostrani Myland. Dopo tutto la band veniva da un disco, 'No Man's Land' accolto con entusiasmo un po' ovunque ma, cosa più importante, era reduce da una rivoluzione di line-up che aveva visto rimanere al suo posto solamente il fondatore Paolo Morbini. Punti interrogativi che si dissolvono non appena 'Light Of A New Day' inizia a girare nello stereo, perchè la formazione che il buon Morbini è riuscito ad assemblare è di elevato spessore tecnico ma soprattutto perchè la classe compositiva non si è persa negli anni. E' così ancora un rock melodico dalle svariate sfumature quello che i Myland ci propongono, ora più propenso a abbracciare soluzioni più vicine all'hard rock ('Never Stop Screaming Rock'), ora più orientato verso il blues ('Never Care For The Future'), in alcuni casi addirittura tendente a lambire il jazz ('Love Hurts So Bad'), il tutto senza perdere mai di vista l'imprescindibile componente melodica che ha nei vari Magnum, Journey, Boston, Foreigner fondamentali punti di riferimento. Dopo 'No Man's Land' era difficile ripetersi, i Myland non solo lo hanno fatto ma hanno spostato l'asticella ancora un po' più su…c'è di che essere orgogliosi.
Tracklist
1. Living In The Magic
2. Love Hurts So Bad
3. Never Care To The Future
4. Flying Higher
5. In Your Eyes
6. Dancing In The Moonlight
7. Never Stop Screaming Rock
8. Hey You
9. Shattered Dreams
10. Fire Burns Desire
11. Wherever You Go
12. Stand Up Tonight
Lineup
Franco Campanella: vocals
Hox Martino: guitar
Fabian Andrechen: bass
Davide Faccio: keybaords
Paolo Morbini: drums