Hjelvik – Welcome To Hel
Il 12/12/2020, di Maria Teresa Balzano.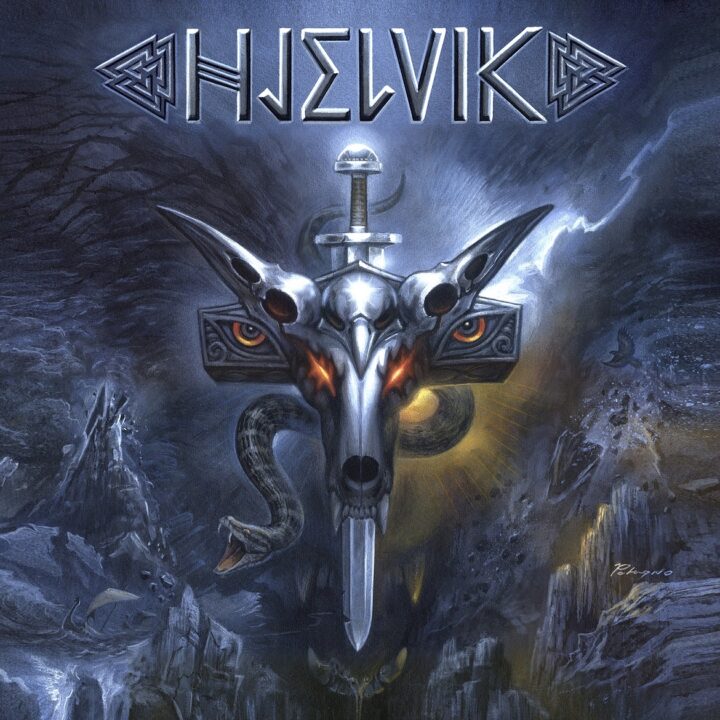 Debutto solista per l'ex frontman e co-fondatore degli Kveletark, Erlend Hjelvik, veterano della scena metal scandinava, che ci presenta in pompa magna, garante la Nuclear Blast Records, 'Welcome To Hel', un disco pagan viking classico dalle eterogenee influenze black, thrash, death e rock'n roll. Il disco, registrato e mixato da Justin Phelps ai The Hallowed Halls Studio di Portland, ospita Matt Pike (Sleep, High On Fire) sul brano 'Glory Of Hel' e Mike Scalzi (Slough Feg) su 'Necromance', mentre l'artwork di Joe Petagno, anticipa i contenuti ispirati palesemente alla mitologia nordica di cui Erlend si è reimpossessato dopo due anni di silenzio dallo split con i Kveletark. Le aspettative sono indubbiamente alte e, sinceramente, un po' disattese: la ricerca di un sound classico e poco originale di sicuro deluderà la maggior parte dei fan degli Kveletark che, magari, avrebbero desiderato vedere Erlend dilettarsi con materiale più fresco, più sperimentale e movimentato. Quello che abbiamo di fronte è di sicuro un buon disco, dall'aura cupa e teatrale, con assoli coinvolgenti, riff aggressivi, ballate power, momenti in cui il pogo da moshpit o i cori da concerto con pugno alzato sono quasi visibili, ma alla fine del primo, del secondo, e anche del terzo ascolto non resta nulla a frullare nella testa o nello stomaco. Ritorno tributistico alle origini old-school? Encomiabile, ma il rischio è quello di produrre solo massa e non stupore: un filo del rasoio lubrificato dal pomposo marketing su cui 'Welcome to Hel' scivola via senza infamia e senza lode.
Tracklist
01. Father War
02. Thor's Hammer
03. Helgrinda
04. The Power Ballad of Freyr
05. Glory Of Hel
06. 12th Spell
07. Ironwood
08. Kveldulv
09. North Tsar
10. Necromance
Lineup
Erlend Hjelvik: vocals
Rob Steinway: guitars
Remi André Nygård: guitars
Alexis Lieu: bass
Kevin Foley: drums