Skull Pit, in arrivo il disco d'esordio per la band con membri di Church Of Misery e Exumer
Il 26/09/2018, di Giuseppe Cassatella.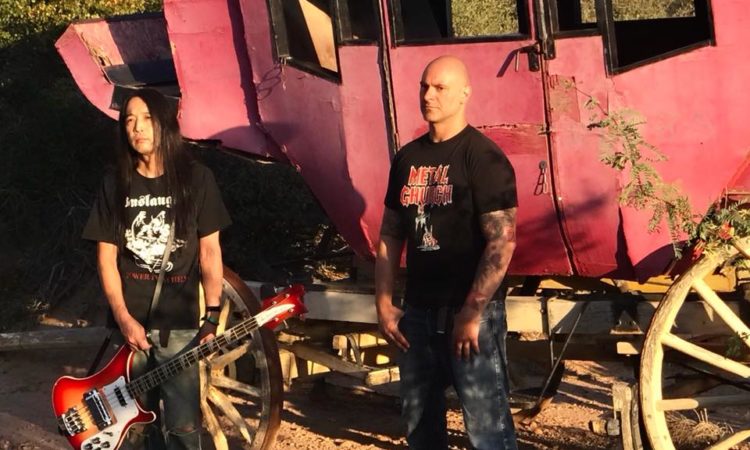 Il 16 novembre la Metal Blade Records rilascerà l'omonimo album di debutto della band americana-giapponese Skull Pit. Il gruppo nasce dall'unione di musicisti provenienti dai lati opposti del pianeta: Tatsu, originario di Tokyo è il bassista e la mente dei Church Of Misery; Mem, da New York, è il cantante dei pionieri thrash tedesco Exumer!
Per un'anteprima di Skull Pit, il video del primo singolo, 'Fire Breather'.
Track-listing
1. Double Cross
2. Roller
3. Fire Breather
4. Year Of The Dog
5. Soul Raiders
6. Blood Titan
7. Marauders
8. The Line
9. Wolf Spirit
10. All The Lessons (bonus track)
–ltd. Digipak-CD
–180 g black vinyl
–silver/black marbled vinyl (ltd. 200 – EU-exclusive)
–red/black marbled vinyl (ltd. 200 – EU-exclusive)
–gold/black splattered vinyl (ltd. 100 – EU-exclusive)
–gold/silver splattered vinyl (ltd. 100 – US-exclusive)