Magnum, nuova compilation in arrivo 'Dance Of The Black Tattoo'
Il 24/10/2020, di Dan.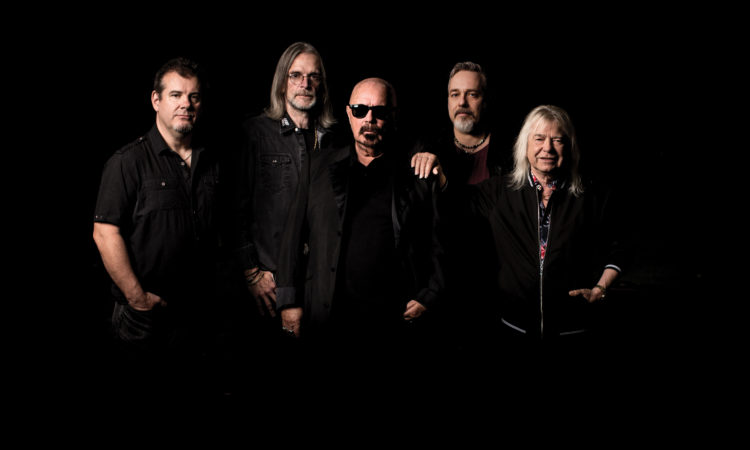 I Magnum annunciano una nuova compilation intitolata 'Dance Of The Black Tattoo' contenente una selezione dei pezzi hard rock più energici. La raccolta uscirà  l'8 gennaio per Steamhammer in CD, LP e digitale, la raccolta conterrà anche versioni live rare o radio edit di diversi pezzi dei Magnum.
Artwork: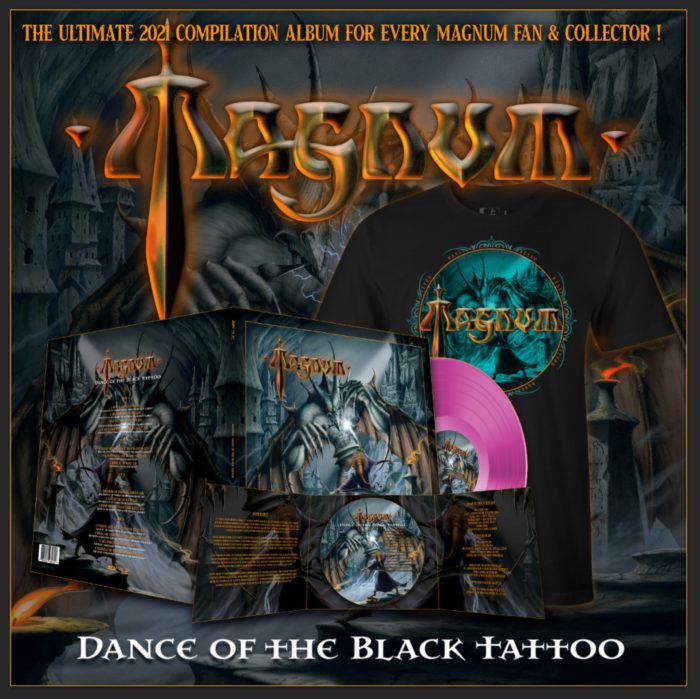 Tracklist:
01. Black Skies (live) 6:06
02. Freedom Day (live) 6:20
03. All My Bridges (live) 4:55
04. On A Storyteller's Night (live) 5:09
05. Dance Of The Black Tattoo (live) 5:53
06. On Christmas Day (radio edit) 4:21
07. Born To Be King 5:31
08. Phantom Of Paradise Circus 5:88
09. No God Or Saviour 5:24
10. Your Dreams Won't Die (live) 5:44
11. Twelve Men Wise And Just (live) 6:22
12. Show Me Your Hands (radio edit) 3:48
13. Not Forgiven (radio edit) 3:38
14. Madman or Messiah (radio edit) 3:41
Leggi di più su: Magnum.