Black Label Society, a sorpresa il nuovo box set 'None More Black'
Il 22/04/2021, di Alberto Gandolfo.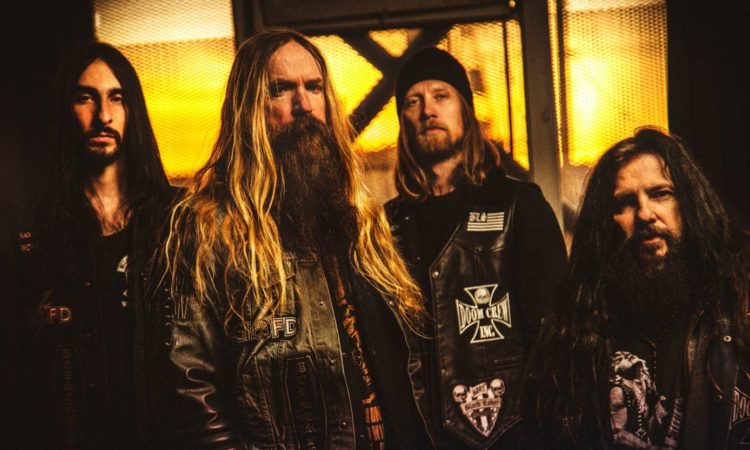 I Black Label Society, il gruppo capitanato dal barbuto chitarrista Zakk Wylde, hanno annunciato oggi a sorpresa il Box Set 'None More Black'. Il box set conterrà tutta la discografia dei Black Label Society in vinile colorato, in versione rimasterizzata e restaurata. Oltre ai 12 dischi che compongono la carriera dei Black Label Society ci saranno due dischi bonus che conterranno versioni rielaborate di brani della carriera del gruppo americano. Al tutto si aggiunge un libro fotografico di 32 pagine che ripercorrerà la leggendaria carriera del gruppo.
Ecco il contenuto del box set:
Sonic Brew – black/white marble x2 LP
Stronger Than Death – black/apple marble x2 LP
1919 Eternal – black/brown marble x2 LP
The Blessed Hellride – black/silver marble LP
Hangover Music Vol. VI – black/canary marble x2LP
Mafia – black/neon coral marble x2LP
Shot To Hell – black/tangerine marble LP
Order Of The Black – black/grey marble LP
Catacombs Of The Black Vatican – black/tan marble LP
Grimmest Hits – black/olive marble LP
Dischi Bonus:
The Song Remains Not The Same II – grey LP
Nuns and Roaches: Tasty Little Bastards – black/magenta LP
La band ha rilasciato anche la versione acustica di 'Blind Man', brano che sarà presente in uno dei due dischi bonus.