Neal Morse, annuncia il nuovo album 'The Dreamer – Joseph: part one'
Il 22/06/2023, di Andrea Lami.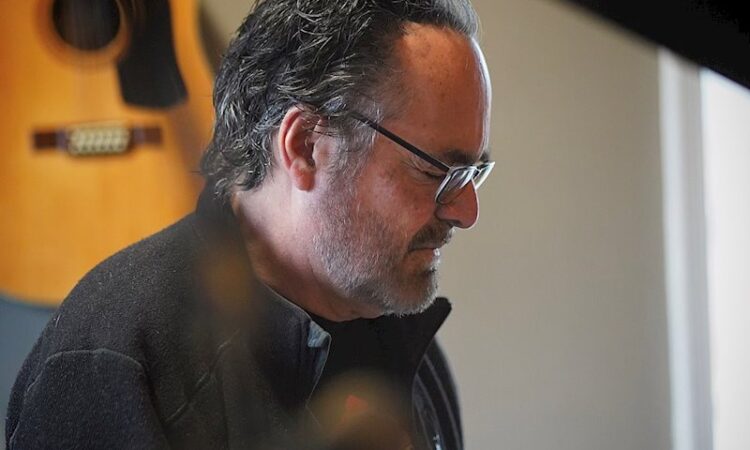 Il rocker prog di Nashville, TN Neal Morse ha annunciato l'imminente uscita del suo nuovo album Rock Opera, intitolato 'The Dreamer – Joseph: part one', l'11 agosto 2023. Il primo video dell'album, "Like a Wall", è già uscito. Sarà anche disponibile come confezione in doppio vinile in edizione limitata il 15 settembre 2023.
"Devo dire che sono estremamente soddisfatto del modo in cui è uscito questo album!" spiega Neal Morse. "Come con molti sforzi creativi, ci sono momenti lungo la strada in cui inizi a chiederti dove sei e se alla fine tutto andrà bene. Sono così felice di annunciare che questo si è davvero unito e ha superato le mie aspettative! I cantanti ospiti sono fantastici e gli arrangiamenti degli archi sono straordinari! Jerry Guidroz ha fatto un lavoro eccezionale nel mix e sono così entusiasta di condividere questo album con tutti voi! Ora passiamo alla seconda parte…"
Sulla scia dell'album jesus Christ The Exorcist Rock Opera, Neal Morse ha creato un'altra epica prog, intitolata 'The Dreamer – Joseph: part one'. Racconta la classica storia di Joseph (quello con il mantello dai mille colori) usando il medium del rock progressivo come solo Neal sa fare.  La storia si svolge con Morse che impiega cantanti straordinari come Ted Leonard (Spock's Beard, Pattern Seeking Animals), Matt Smith (Theocracy) e Jake Livgren (Proto-kaw, Kansas) per cantare i ruoli dei fratelli di Joseph, mentre diventano oscuri di gelosia e gettalo nella fossa. Oltre a scegliere i personaggi della storia, Neal ha anche cercato i migliori musicisti per i "ruoli" musicali. Quindi ascolterai la chitarra impennata di Steve Morse (Deep Purple, Dixie Dregs) ed Eric Gillette (Neal Morse Band) tra gli altri, mentre questa storia familiare prende vita attraverso una musica straordinaria che entusiasmerà tutti i fan del rock progressivo. 
'The Dreamer – Joseph: part one' ha tutti gli elementi che ti aspetteresti da un nuovo album di rock progressivo di Neal Morse, da lunghi brani epici e tempi dispari a brani molto melodici e orientati alle canzoni, e altro ancora. E questa è solo la prima parte, che finisce con Joseph in prigione per un crimine che non ha commesso. La parte seconda seguirà nel 2024.
Tracklist:
1.      Overture
2.      Prologue/Before the World Was
3.      A Million Miles Away
4.      Burns Like a Wheel
5.      Liar, Liar
6.      The Pit
7.      Like a Wall
8.      Gold Dust City
9.      Slave Boy
10.   Out of Sight, Out of Mind
11.   Wait On You
12.   I Will Wait on the Lord
13.   Overture Reprise
14.   Ultraviolet Dreams
15.   Heaven in Charge of Hell (Eat 'Em and Smile)
16.   Why Have You Forsaken Me?
Lineup:
Eric Gillette
Gabe Klein
Neal Morse
Sam Hunter
Gideon Klein
Steve Morse
Andre Madatian
Mark Leniger
Jim Hoke
Cast:
Joseph – Neal Morse
Judah – Ted Leonard
Reuben – Matt Smith
Potiphar's Wife – Talon David
Slave Driver – Jake Livgren
Simeon – Wil Morse
Jacob – Mark Pogue
Warden and Prison Guards – Matt Smith, Mark Pogue, Wil Morse, Gabe Klein, Chris Riley
Guarda un video di "Like a Wall":
Pre-ordina/salva 'The Dreamer – Joseph: part one'  qui .
On Line:
https://nealmorse.com
https://www.facebook.com/nealmorse
https://twitter.com/nealmorse
https://www.instagram.com/neal_morse_official
https://www.youtube.com/user/NealMorseMusic/featured