Sylosis, guarda il video di 'Descent'
Il 10/09/2023, di Melissa Ghezzo.
I britannici Sylosis hanno pubblicato il loro ultimo album 'A Sign Of Things To Come'. In concomitanza con l'uscita dell'album, la band ha anche rivelato il video del nuovo singolo 'Descent'.
Josh Middleton commenta: "Il giorno è finalmente arrivato! Siamo molto orgogliosi di annunciare che il nostro nuovo album 'A Sign Of Things To Come' è fuori ora! Grazie ai nostri fantastici fan che supportano i Sylosis e ci permettono di andare avanti. Questo album è per voi! Sentiamo che questa è la nostra musica migliore e più varia fino ad oggi, pur essendo anche il nostro disco più breve!".
Prodotto da Josh Middleton, insieme alla leggenda della produzione Scott Atkins, 'A Sign Of Things To Come' ha spinto i Sylosis in un territorio del tutto nuovo.
"È la prima volta che mi permetto di essere prodotto, accettando critiche brutali e spingendomi a fornire la migliore performance vocale della mia carriera. Sono un grande fan degli album progressivi e lunghi, ma sono stato spietato con me stesso durante l'intero processo. Credo che questo si veda nel risultato finale del disco!". Josh dichiara.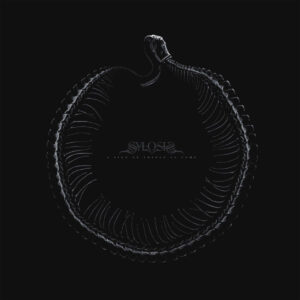 Tracklist
1. Deadwood
2. A Sign Of Things To Come
3. Pariahs
4. Poison For The Lost
5. Descent
6. Absent
7. Eye For An Eye
8. Judas
9. Thorns
10. A Godless Throne
09 Nov – UK, Birmingham – O2 Institute
10 Nov – UK, Bristol – SWX
11 Nov – UK, London – O2 Forum Kentish Town
13 Nov – DE, Hamburg – Gruenspan
14 Nov – DE, Koln – Essigfabrik
15 Nov – BE, Antwerp – Zappa
17 Nov – FR, Paris – Petit Bain
18 Nov – FR, Besancon – La Rodia
19 Nov – FR, Lyon – CCO La Rayonne
22 Nov – ES, Madrid – Mon Live
23 Nov – ES, Barcelona – La 2 de Apolo
24 Nov – ES, Bilbao – Stage Live
25 Nov – FR, Toulouse – Usine A Musique
26 Nov – CH, Geneva – PTR
27 Nov – CH, Zurich – Dynamo
28 Nov – IT, Milan – Legend
29 Nov – SI, Ljubljana – Orto Bar
01 Dec – AT, Vienna – Flex
03 Dec – DE, Chemnitz – AJZ Chemnitz
04 Dec – DE, Frankfurt – Batchkapp
05 Dec – DE, Munich – Backstage Halle
07 Dec – CZ, Prague – Meet Factory
08 Dec – PL, Krakow – Kamienna 12
09 Dec – PL, Warsaw – Hydrozagadka
10 Dec – DE, Berlin – SO36 Berlin
11 Dec – DE, Oberhausen – Kulttempel
12 Dec – NL, Tilburg – 013