No Gravity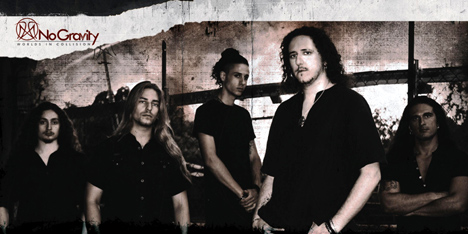 No Gravity are a new progressive power metal outfit and the brainchild of renowned guitarist Simone Fiorletta. Their debut release 'Worlds In Collision' features some of the most illustrious vocalists in the power/prog metal field and sees release on Lion Music on 18th March 2011.
Conceived in early 2010 from the ashes of Italian progressive metallers Moonlight Comedy, Simone Fiorletta's intention was to enclose in a single album the best singers of the Power/Prog world with each track tailored for each vocalists individual style; and what a selection of vocalists No Gravity have enrolled!
With Andy Kuntz (Vanden Plas), Michele Luppi (Killing Touch, ex Vision Divine), Fabio Lione (Rhapsody Of Fire, Vision Divine), Mark Basile (DGM), Roberto Tiranti (Labyrinth) and Emiliano Germani (Moonlight Comedy) providing the vocal angle this release makes a serious statement of intent from this new band.
The No Gravity line-up is completed by an equally skilled band. In addition to Simone Fiorletta's virtuoso guitar work we have second guitarist Davide Perruzza, keyboardist Andrea De Paoli, bassist Andrea Casali and drummer Marco Aiello who all form a formidable unit with instrumental prowess and the delivery to rival the genre's big names.
Discografia
Worlds In Collision (2011)