Placebo @ Mediolanum Forum – Assago (MI), 15 novembre 2016
Il 17/11/2016, di Alice Ferrero.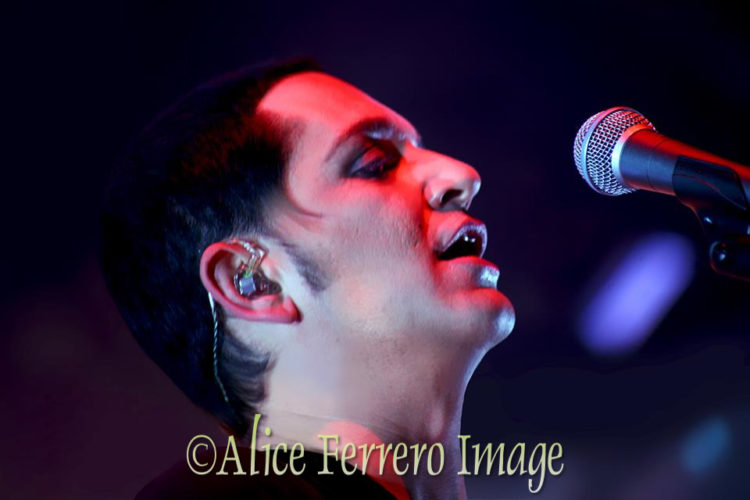 Un Mediolanum Forum gremito in ogni ordine di posto (il concerto era sold out da tempo) ha applaudito l'unica data italiana dei Placebo, alle prese con il loro tour celebrativo per i 20 anni di attività. Ed è stata una celebrazione in grande stile quella proposta dal duo Brian Molko e Stefan Olsdal, supportati per l'occasione da un affiatato gruppo di polistrumentisti (Fiona Brice, Nick Gavrilovic, Bill Lloyd) e dal nuovo batterista Matt Lunn. In totale 25 brani in scaletta, che vanno a pescare da tutta la discografia della band, pescando dai singoli più celebri come quella 'Pure Morning' con la quale danno fuoco alle polveri, passando per le varie 'Loud Like Love', la nuova hit 'Jesus' Son', ed ancora la sorpresa 'Lazarus' e la commovente 'Too Many Friends'. Ma è un vortice di emozioni quello che scatenano i Placebo, con una versione completamente riarrangiata di 'Twenty Years', a dare il là ad un susseguirsi di sensazioni che passano da 'I Know', e poi ancora 'Devil In The Details', 'Space Monkey', 'Exit Wounds', 'Protect Me From What I Want', fino all'incredibile 'Without You I'm Nothing' eseguita con lo "spettro" di David Bowie alle spalle e un "Grazie David" proferito a fine brano da Molko, che ha fatto scendere più di una lacrima. Quindi la fine della parte malinconica dello show, con '36 Degrees' e 'Lady of the Flowers' che fanno da spartiacque con il lato più "fun" del concerto, quello dove esplodono le luci, si alzano i volumi, e le varie 'For What It's Worth, 'Slave to the Wage',' Special K', 'Song to Say Goodbye' e 'The Bitter End' fanno saltare in aria il Forum. Quindi l'encore, con 'Teenage Angst' (in versione slow), 'Nancy Boy' e 'Infra-Red' eseguite in un'atmosfera quasi conviviale, che ha il suo compimento con 'Running Up That Hill' con la quale il gruppo si congeda dal suo pubblico.
Leggi di più su: Placebo.