From Ashes To New – Day One
Il 04/02/2016, di Stefano Giorgianni.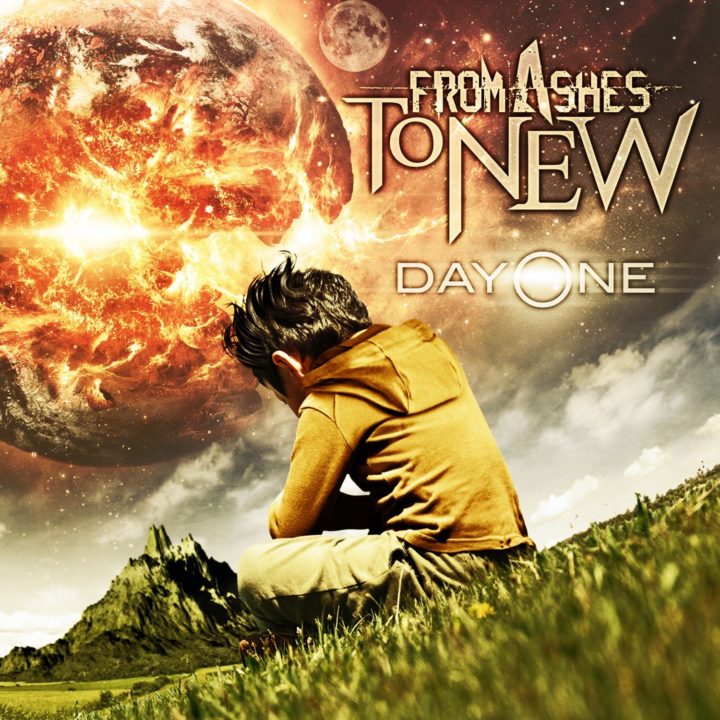 Tempo di nuove scoperte per il metalcore. Sul mercato internazionale si affacciano con prepotenza i From Ashes To New, sestetto statunitense che propone un -core misto di metal, rap ed elettronica. I giovani della Pennsylvania segnano così, sotto l'egida dell'importante Eleven Seven, il loro esordio con un album dal titolo emblematico: 'Day One'. Genere non adatto ai cosiddetti defenders, si rivolge prevalentemente a un pubblico di fascia d'età 18-30, portando una ventata di freschezza in ambiente rock e, come definiscono gli stessi artisti sulla loro pagina facebook, una creazione di un rap-rock inedito che può allo stesso tempo esaltare coloro che si entusiasmano delle contaminazioni e allontanare gli amanti della tradizione. Già con l'opener, 'Land Of Make Believe', i From Ashes To New presentano energicamente la loro idea di musica, un misto di orecchiabilità e aggressività che mescola un cantato rap a una base modern metal. Composizioni che prendono al primo ascolto quelle dei sei agguerriti americani, che mano a mano introducono elettronica ('Farther From Home') e puntano di volta in volta a catturare l'ascoltatore con pezzi ben studiati e mai scontati ('Shadows'). Alcuni dei pezzi presenti in 'Day One' erano contenuti nell'EP 'Downfall' che ha anticipato l'uscita del debut e che ha riscosso numerosi consensi e ha dato modo alla band di crearsi una buona fanbase. Siamo sicuri che questo possa essere il primo capitolo di una lunga serie!
Tracklist
01. Land Of Make Believe
02. Farther From Home
03. Lost And Alone
04. Shadows
05. Through It All
06. Face The Day
07. Downfall
08. Breaking Now
09. Every Second
10. Same Old Story
11. You Only Die Once
Lineup
Matt Brandyberry: rapping, keyboards
Chris Musser: clean vocals
Branden "Boo" Kreider: rhythm guitar, unclean vocals
Tim D'onofrio: drums
Lance Dowdle: lead guitar, backing vocals