Sevi – The Battle Never Ends
Il 24/06/2016, di Stefano Giorgianni.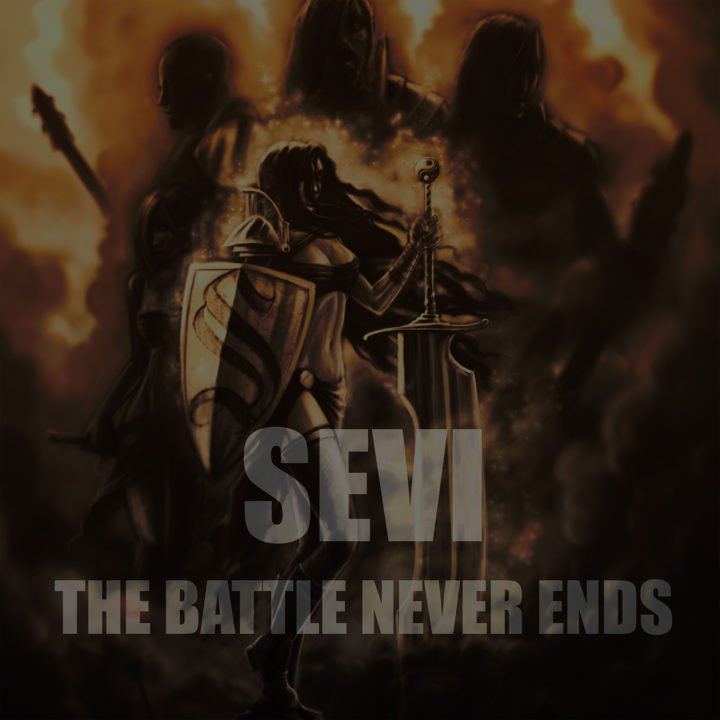 Gruppo: Sevi
Titolo Album: The Battle Never Ends
Genere: Melodic Heavy Metal
Durata: 37 min.
Etichetta: Autoprodotto
75
Seconda fatica per i bulgari SEVI che immettono sul mercato il seguito di 'What Lies Beyond' (2012), continuando a diffondere quello che loro stessi definiscono 'heart-rock' per esaltare la passione e il cuore che mettono nei pezzi. La band composta da Svetlana 'Sevi' Bliznakova (voce), Rally Velinov (basso), Temelko Temelkov (chitarra), Pavlin Ivanov (batteria) e Dessy Markova (keyboards, backing vocals) propone un hard rock, con sprizzate di metal e arrangiamenti, che non sarà sgradito agli amanti del genere. Il disco si apre con un pezzo che potete ascoltare su internet, essendo stato lanciato come anticipazione con video annesso, 'Don't Hesitate', che fa risaltare la voce della frontwoman e la melodia che accompagna tutte le composizioni della band; un brano da rotazione in radio. Così in tracce come 'Screw You, Honey', 'Bitter Of Taste', 'Supernatural', 'Goodbye' e 'Destiny' si intuisce l'attaccamento al rock classico della band bulgara, che non sfigurerebbe nel passaggio in trasmissione radiofoniche, anche commerciali per l'orecchiabilità dei pezzi. Rock di qualità e dal cuore. Promossi!
Tracklist
01. Don't Hesitate
02. Screw You, Honey
03. One Time Thing
04. Bitter Of Taste
05. Crazy
06. Supernatural
07. Goodbye
08. Destiny
09. On My Own
10. Not A Crime
11. The Battle Never Ends
Lineup
Svetlana "Sevi" Bliznakova: lead vocals
Rally Velinov: bass guitar
Dessy Markova: keyboards, backing vocals
Pavlin Ivanov: drums
Ivan Angelov: lead guitar