Beast In Black, l'uscita di 'From Hell With Love' ed il drum playthrough di 'Cry Out For A Hero'
Il 08/02/2019, di Federica Cafagna.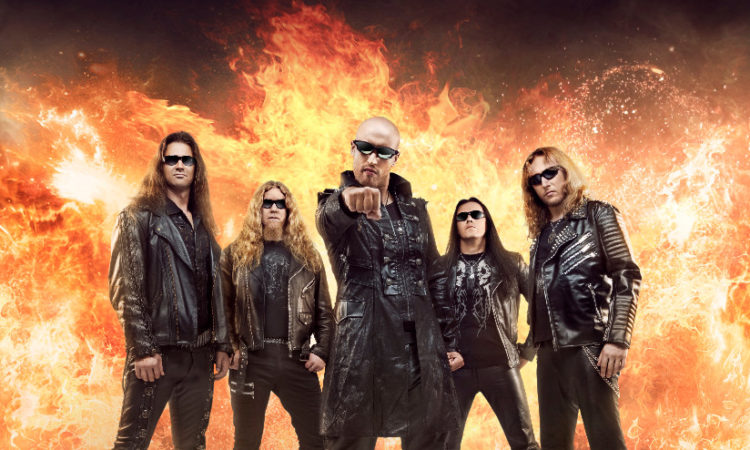 Dopo appena quindici mesi dall'uscita dell'acclamato debutto 'Berserker', i finlandesi Beast In Black pubblicano oggi il secondo lavoro in studio 'From Hell With Love', con la Nuclear Blast Records. Per festeggiarne l'uscita, il batterista, Atte Palokangas, presenta un drum play-through della traccia di apertura, 'Cry Out For A Hero'.
01. Cry Out For A Hero
02. From Hell With Love
03. Sweet True Lies
04. Repentless
05. Die By The Blade
06. Oceandeep
07. Unlimited Sin
08. True Believer
09. This Is War
10. Heart Of Steel
11. No Surrender
Bonus Tracks (solo DIGI e 2LP)
12. Killed By Death (MOTÖRHEAD Cover)
13. No Easy Way Out (ROBERT TEPPER Cover)
'From Hell With love' è disponibile in vari formati qui.