Crimson Dawn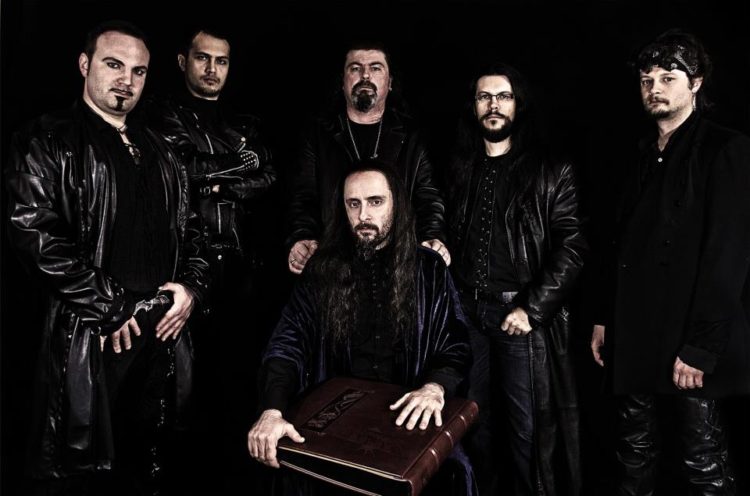 Some things are simply bound to happen. Crimson Dawn is one of these things. Dario Beretta (Drakkar) and Emanuele Rastelli (Crown of Autumn, Magnifiqat) have been good friends and fans of each other's music since 1996, when they were both taking their very first steps into the music biz; it was only natural for them to finally come to create something together. Crimson Dawn took shape in the winter of 2005, with a mix of their musical sensibilities, ideas, and influences all forged in the cauldron of their common passion for epic metal. The first compositions of the band are mainly inspired by the heroic heavy metal poetry of bands like early Manowar, Cirith Ungol, Iron Maiden, Manilla Road, Running Wild, and Bathory, as well as the Celtic-rock gods Thin Lizzy. Between January and April 2006, the duo recorded the first promo-cd, A Dawn in Crimson, and it is well-received in the Italian fandom. Dario took the roles of lead singer and lead guitarist, while Emanuele played rhythm guitars, bass and keys. On drums, the band was aided by Mattia Stancioiu (also from Crown Of Autumn), who also takes care of the production in his recording studio (Elnor Studio). In the same year, music from the demo is used in the soundtrack of "Guardiani dei Misteri" (Guardians of Mysteries), an independent short-movie created by the city of Turin's "Lame Ribelli", an academy of medieval, renaissance, and modern combat. After that, the band took a hiatus due to the lack of a serious offer from record companies to produce a full-length album.
However, in the summer of 2008, Dario made the decision to resurrect the Crimson Dawn project and shape it into an actual band. Unfortunately, Emanuele is unable to come back for this new incarnation of the combo due to other commitments, but still gives his blessing to the reincarnation of the project and the promise to stick around and provide some lyrics and/or riffs for the new songs. Inspired by his love for bands like Black Sabbath, Candlemass, and Cathedral, Dario makes the crucial decision to add a strong Doom element to the Epic mold of the first demo. Over the course of the next 3 years, step by step, the new Crimson Dawn took form and Dario (now playing a 7-strings guitar) is joined by Luca Lucchini (drums; ex-All Soul's Day), Antonio Pecere (vocals; also in Rapid Fire, Betoken), Emanuele Laghi (keys), Alessandro Reggiani Romagnoli (bass) and Marco Rusconi (6-strings guitar).
In late 2012, the combo finally started recording their first album "In Strange Aeons…". Now, completed in early 2013, this long awaited full-length will definitely force the metal world to take notice with its heavy riffs paired with epic and sullen melodies. The album has been recorded in Mat Stanciou's Elnor Studio (Labyrinth, Crown Of Autumn, Drakkar) and mastered by Dan Swanö (Opeth, Edge Of Sanity) at Unisound Studio. The record will be released on October 15, 2013 on My Graveyard Productions.
Crimson Dawn will arise!
Discografia
In Strange Aeons… (2013)
At the Cemetery Gates (2015)
Chronicles of an Undead Hunter (2017)
Inverno (2020)