Korn + Heaven Shall Burn + Hellyeah @Alcatraz, Milano – 12 marzo 2017
Il 14/03/2017, di Alice Ferrero.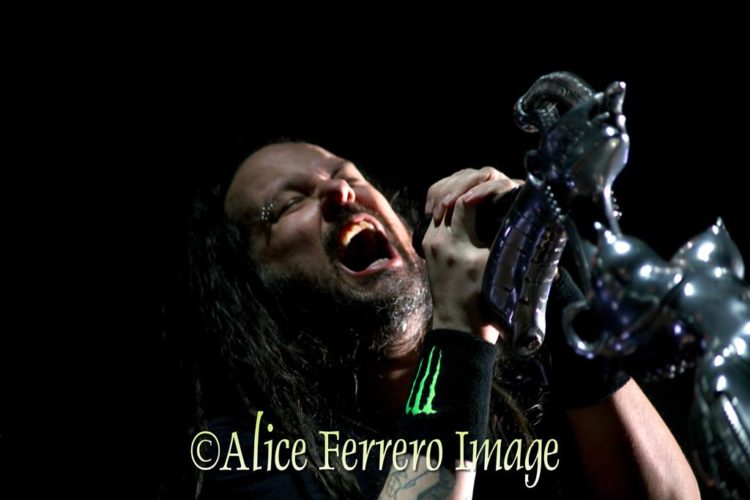 Davanti ad un Alcatraz gremito all'inverosimile, i Korn hanno dato vita ad uno show ancora una volta capace di trascinare un pubblico quantomai variegato, attratto non solo dalla sicurezza live di Jonathan Davis e compagni, ma anche dal valore dei gruppi di spalla, gli Heaven Shall Burn e gli Hellyeah di Vinnie Paul.
Come sempre estremamente energica la performance del gruppo di Bakersfield, scenicamente impeccabile complice un lavoro di luci davvero suggestivo, robusto nella fase esecutiva, forte di una scaletta non avara di chicche e di vecchi classici capaci di fare saltare tutto il club. Due, 'Insane e Rotting In Vain' i pezzi chiamati a rappresentare il nuovo 'The Serenity Of Suffering', quindi una bordata di hit, dall'opener 'Right Now' a 'Shoots and Ladders', da 'Falling Away From Me' alla conclusiva 'Freak On A Leash'.
Questa la scaletta dei Korn:
Right Now
Here to Stay
Rotting in Vain
Somebody Someone
Word Up!
Coming Undone
Insane
Y'All Want a Single
Make Me Bad
Shoots and Ladders
Drum Solo
Blind
Twist
Good God
Encore:
Falling Away From Me
Freak on a Leash
Le immagini dello show nella Fotogallery by ALICE FERRERO