House Of Lords – Come To My Kingdom
Il 21/03/2008, di Fabio Magliano.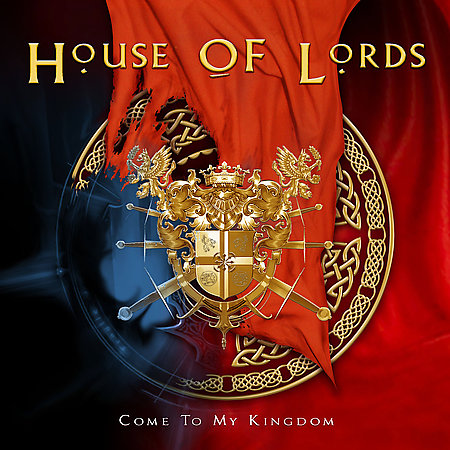 'The Power And The Myth' era stato l'album del grande ritorno in formazione originale, valido ma forse frenato all'eccesso da tutto il clamore che si era andato a creare attorno, 'World Upside Down', inciso con una line-up totalmente rimaneggiata e con il solo James Christian a mantenere alto il nome dei Lords si era invece segnalato come uno dei migliori lavori del 2006 in quanto a appeal e classe compositiva. 'Come To My Kingdom', realizzato con una formazione finalmente stabile, non fa che confermare le ottime sensazioni suscitate dal suo predecessore. Il sesto lavoro in studio della band statunitense è un concentrato di classe pura, rock melodico elegante e raffinato giocato su refrain ariosi guidati dalla sempre stupenda voce di Christian e su robuste divagazioni rock, arricchite da un Jimi Bell superlativo con la sei corde. Affascinante la title track, meravigliosa la ballata 'Another Day From Heaven' la cui intensità riesce a raggiungere livelli assoluti, eccellente la più moderna 'In A Perfect World', trascinante il rock dalle tinte oscure di 'The Dream', coinvolgente il rock radiofonico Ottantiano di 'I Believe'…tutto il disco merita comunque di essere goduto dall'inizio alla fine, con quel mix di energia e ruffiana melodia in grado di portare gli House Of Lords a toccare picchi inimmaginabili.
Tracklist
01. Purgatorio Overture No. 2
02. Come to My Kingdom
03. I Need to Fly
04. I Don't Wanna Wait All Night
05. Another Day from Heaven
06. In a Perfect World
07. The Dream
08. One Foot in the Dark
09. Your Every Move
10. I Believe
11. One Touch
12. Even Love Can't Save Us
13. In the Light
Lineup
James Christian: lead vocals, keyboards
Jimi Bell: guitar
Chris McCarvill: bass, backing vocals
B.J. Zampa: drums, percussion