Bullring – Break Down The Gate
Il 02/12/2019, di Andrea Lami.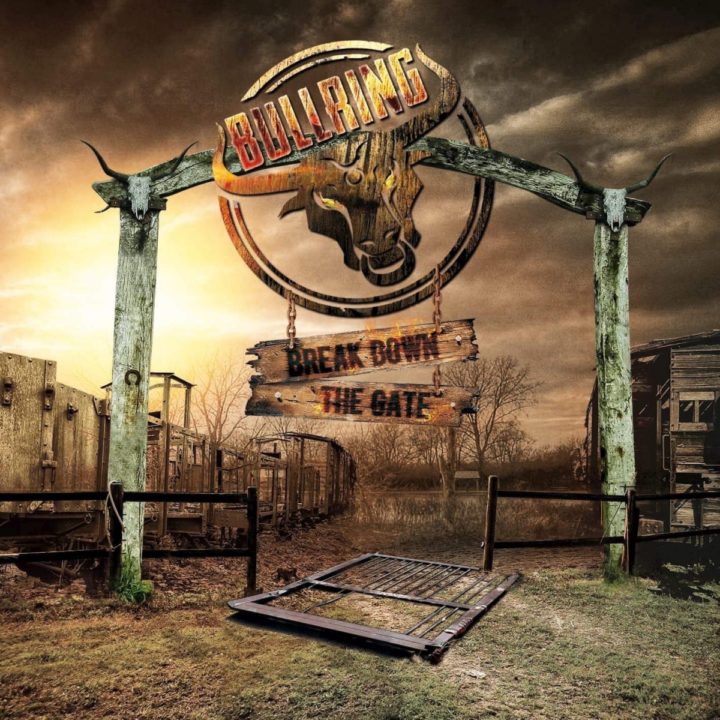 L'estate ormai è finita, anche se il bel tempo non accenna a smettere ed allora perché non approfittare degli ultimi raggi di sole caldi per mantenere l'abbronzatura? Il problema è scegliere la colonna sonora di questo pomeriggio. Tra i vari lavori arrivati, ne spicca uno in particolare che mi ha incuriosito già a partire dalla copertina. Allora, visto che il cancello è stato divelto, ne approfittiamo ed entriamo all'interno del recinto.
I Bullring sono un trio nuovissimo nato da un'idea di Luca Ferraresi (batteria) che poi ha chiamato a sé Remo Ferrari (voce e basso) e Dave Pola (chitarra), anche lui, come Luca, membro dei Big Ones, tributo Aerosmith.
L'album si apre con 'Are You Shining?', un pezzo divertente con chiare influenze punk che un po' mi spiazza visto che mi aspettavo tutt'altra musica. 'You're Just What You're Fighting For' riporta le coordinate musicali all'interno dei classici canoni dell'hard rock. Il riff massiccio di 'My Darkest Shadow' mi ha ricordato Zakk Wylde o i più violenti e cadenzati Black Stone Cherry. 'Violet Song' contiene in sé un'atmosfera particolare, siamo di fronte ad un brano semilento, delicato con un coro immediato che vi conquisterà immediatamente.
'Fear Killing Anthem' ci coglie impreparati essendo un brano ai limiti del thrash metal quello più commerciale che rispetto a quello che abbiamo ascoltato fino ad ora è sicuramente un azzardo (ben riuscito). Lo spettro degli Alice In Chains viene richiamato con 'Jackhammer' mentre 'Amy And Me' mi ha ricordato i melodicissimi Saigon Kick di 'Love Is On The Way' ed è tutto dire visto lo spessore della canzone citata.
'I'm Too Old' è il brano più divertente dell'intero lotto e mi ha riportato alla memoria band come i Motorhead (per il tiro) però egregiamente mixati con Van Halen e band simili (per la dose di rock'n'roll).
Non abbiate paura del bufalo in copertina, entrate anche voi all'interno del cancello, vi aspettano una dozzina di canzoni che spaziano dal punk al thrash passando ovviamente per l'hard rock pronte a farsi ascoltare e cantare.
Tracklist
01. Are You Shining?
02. You're Just What You're Fighting
03. My Darkest Shadow
04. Violet Song
05. Dirty Paradise
06. Fear Killing Anthem
07. Jackhammer
08. Amy And Me
09. You Cannot Hurt
10. I'll Snatch Your Tongue
11. I'm Too Old
12. Idea4
Lineup
Remo Ferrari: vocals & bass
Dave Pola: guitars
Luca Ferraresi: drums
Special guest:
Alex De Rosso: lead guitar on 'You're Just What You're Fighting For'
Luca Princiotta: lead guitar on 'Snatch Your Tongue'