Whitesnake, annullata la data in Spagna
Il 26/06/2022, di Andrea Lami.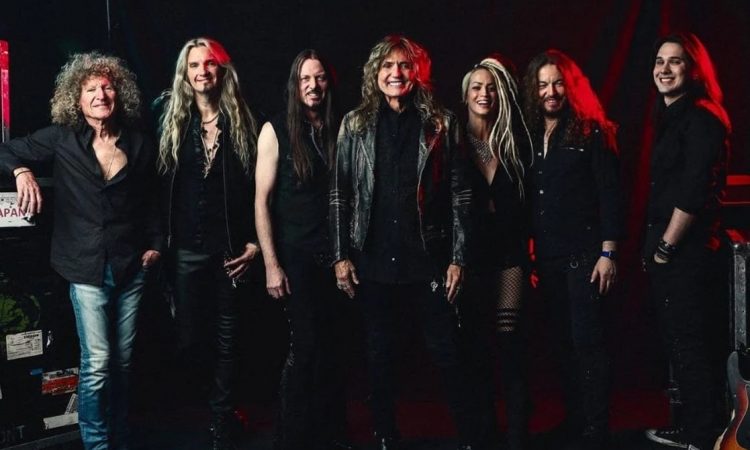 Well, Well, Well…Ladies & Gentlemen…Boys & Girls… purtroppo la sfortuna ha colpito ancora gli Whitesnake.
Dopo la defezione di Reb Beach, alla quale i Whitesnake sono riusciti a sopperire grazie alle capacità di Joe Hoekstra, un malessere ha colpito Tommy Aldridge al punto da far annullare la data in Spagna. Di seguito il comunicato della band e quello dell'organizzazione del Rock Imperium Festival:
Whitesnake: 'Dear Whitesnake Fans, Please know we are doing everything in our power to bring you the best high energy and exciting shows we possibly can. We always strive to deliver 100%, as Whitesnake fans always deserve that much, and never anything less. Our desire is to complete our European tour with the same passion in which we started itl We knew embarking on this tour could present many new obstacles and potential issues, which had been unknown to us on previous tours. Please know we are doing everything in our power to work through these unprecedented challenges. We are a close-knit band. we love each other, and we love you. We appreciate you, and as always we thank you for your support! We sincerely apologize to our Spanish fans for unavoidably having to cancel tonight's'
Rock Imperium Festival: 'Just when we had all the backline and stage preparations from Whitesnake ready for their show today, their booking
agent informed us of the sad news that Tommy Aldridge is having severe health problems today, so we regret to announce the cancellation of their show at Rock Imperium Festival. We are really sorry for any inconveniences caused, we are devastated and can only wish Tommy a quick recovery. In order to try to make up for this hurdle
our friends in Europe will play a full set as headliners and we have adapted the running order, which you can see here and at the website.
Thank you all for your understanding.'
Auguriamo alla band ed ai suoi membri un immediato recupero per riprendere il tour in attesa di poter assistere al loro show programmato per martedì prossimo.